Smoke Now, Smoke Later, Custom, Joker face, Kush, dangling earrings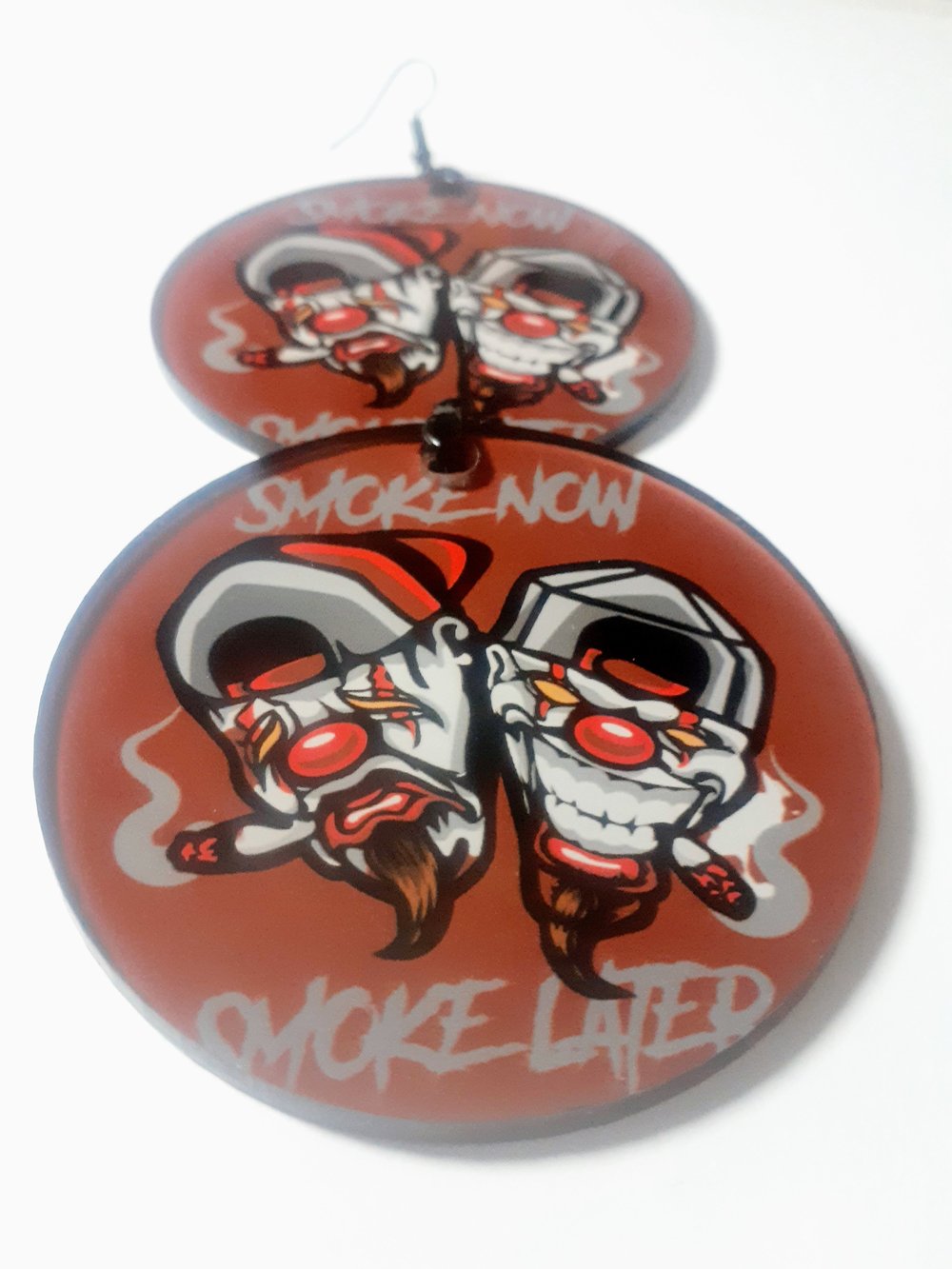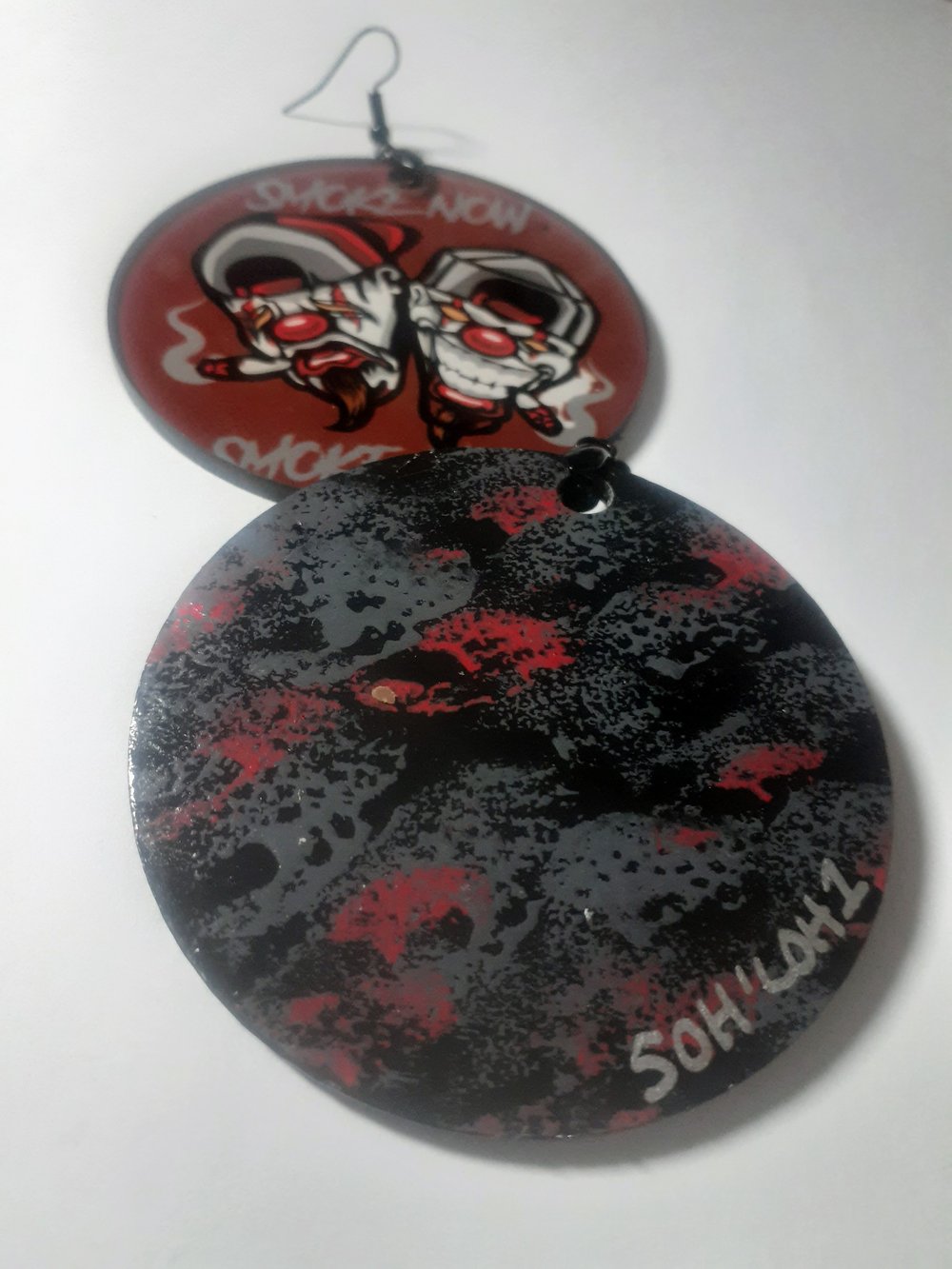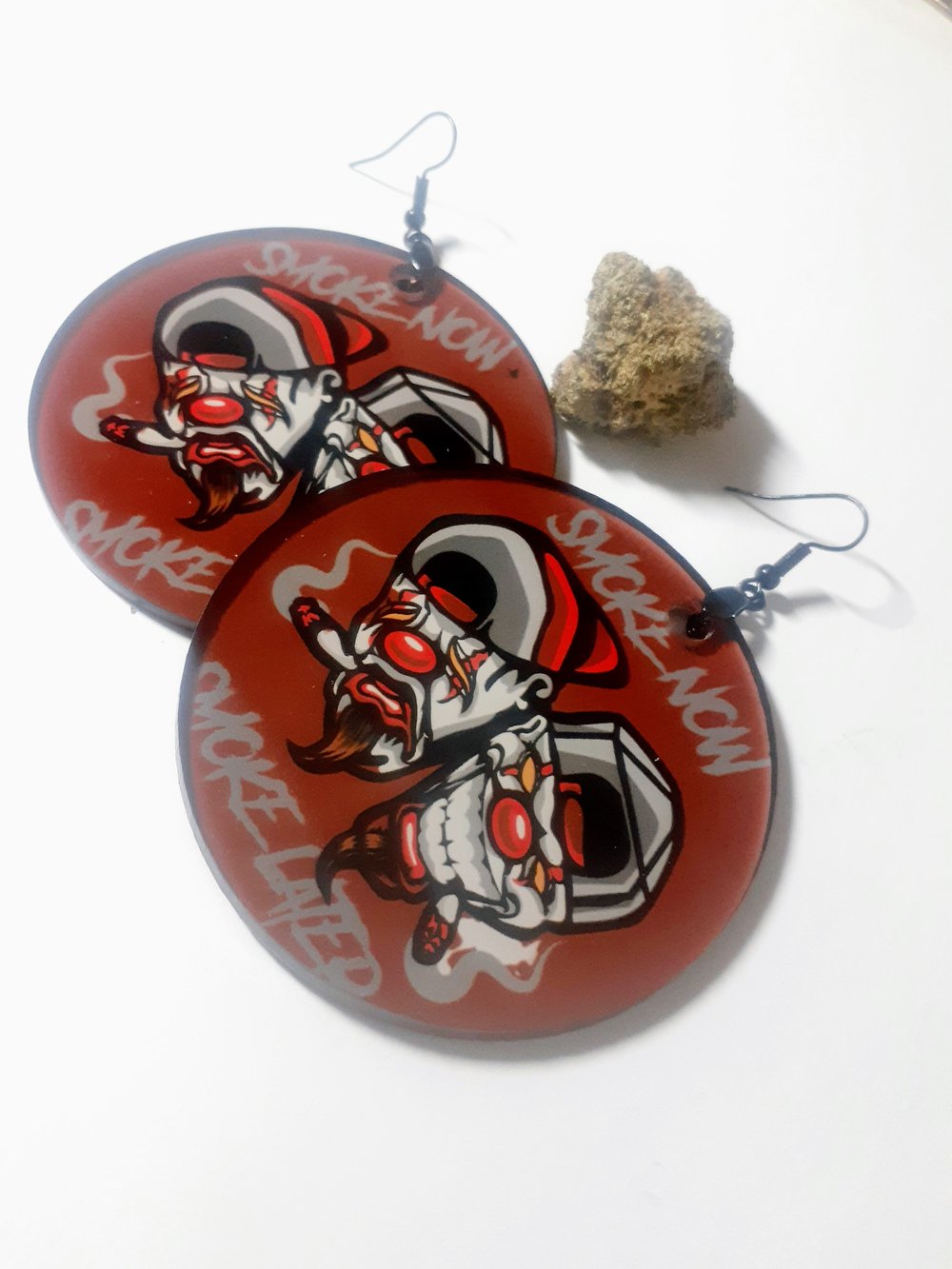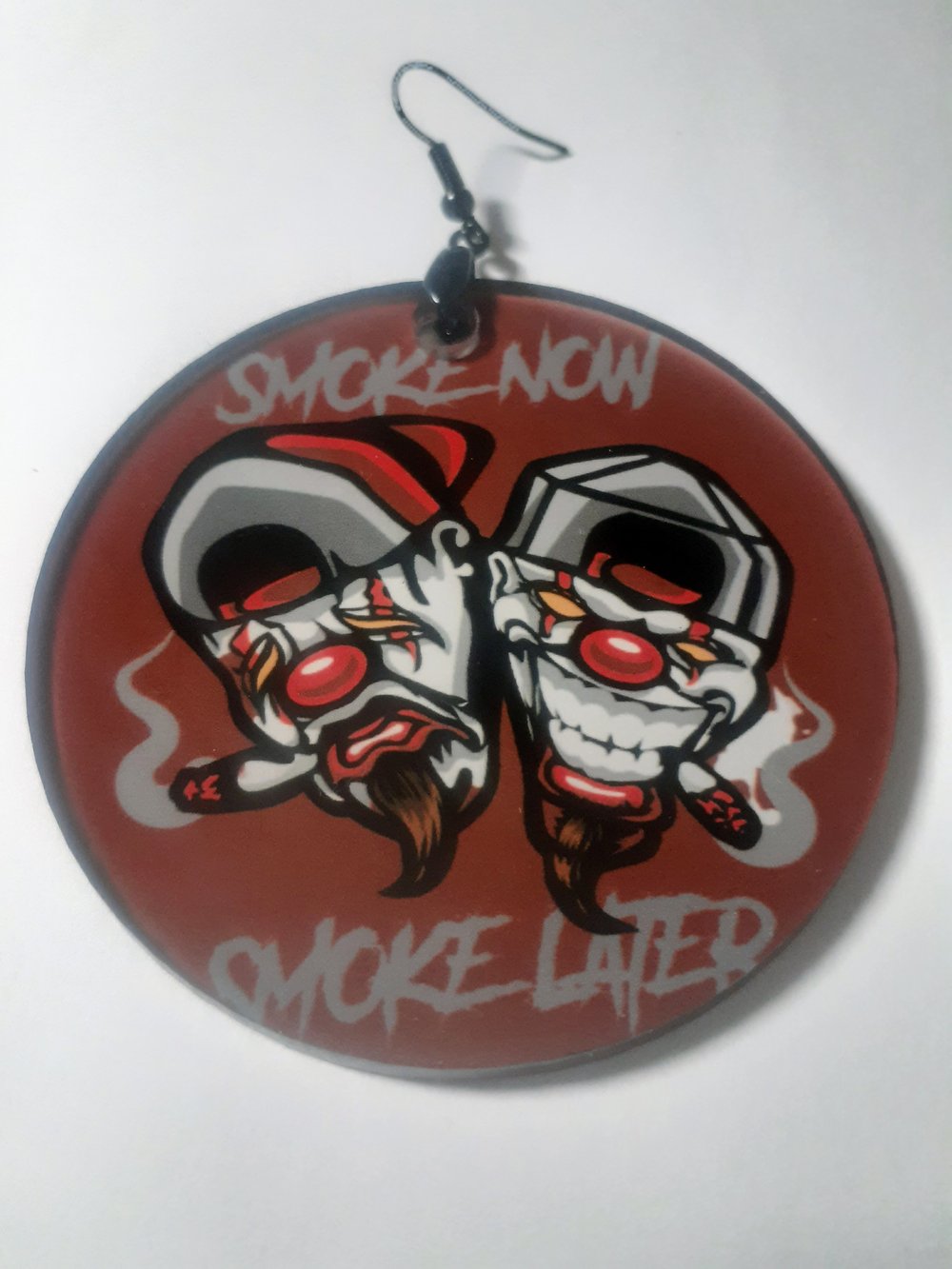 ***Sublimation Earrings***
Size: 2.5 inch
Design Print One Sided
Shape: Round
Hand painted with Acrylic Paint
Materials: 100%black metal Nickle Free hook. Black pinch bail made of high quality brass. Never will tarnish and oxidize, never will fade and anti allergy. Very sturdy and durable can last a long time.
I sublimated on a 2.50 inch Clear Circle Acrylic Blank 1/8 inch Thick this acrylic blank is sturdy and light weight. I also hand painted on the back with acrylic paint and my signature is also on the back showing authentication.
Make a statement with these Smoke Now, Smoke Later, Custom, Joker face, Kush, dangling earrings.
If you would like to follow me on my Facebook and Instagram where I do giveaways and post my new designs there first. Please go to the following sites:
www.facebook.com/sohloh1creation
www.instagram.com/sohloh1
tiktok.com/venita8530
YouTube: Soh'Loh1