Nyame Dua, Black Culture Jewelry, Chakra's, Leopard Skin Jasper crystal stone earrings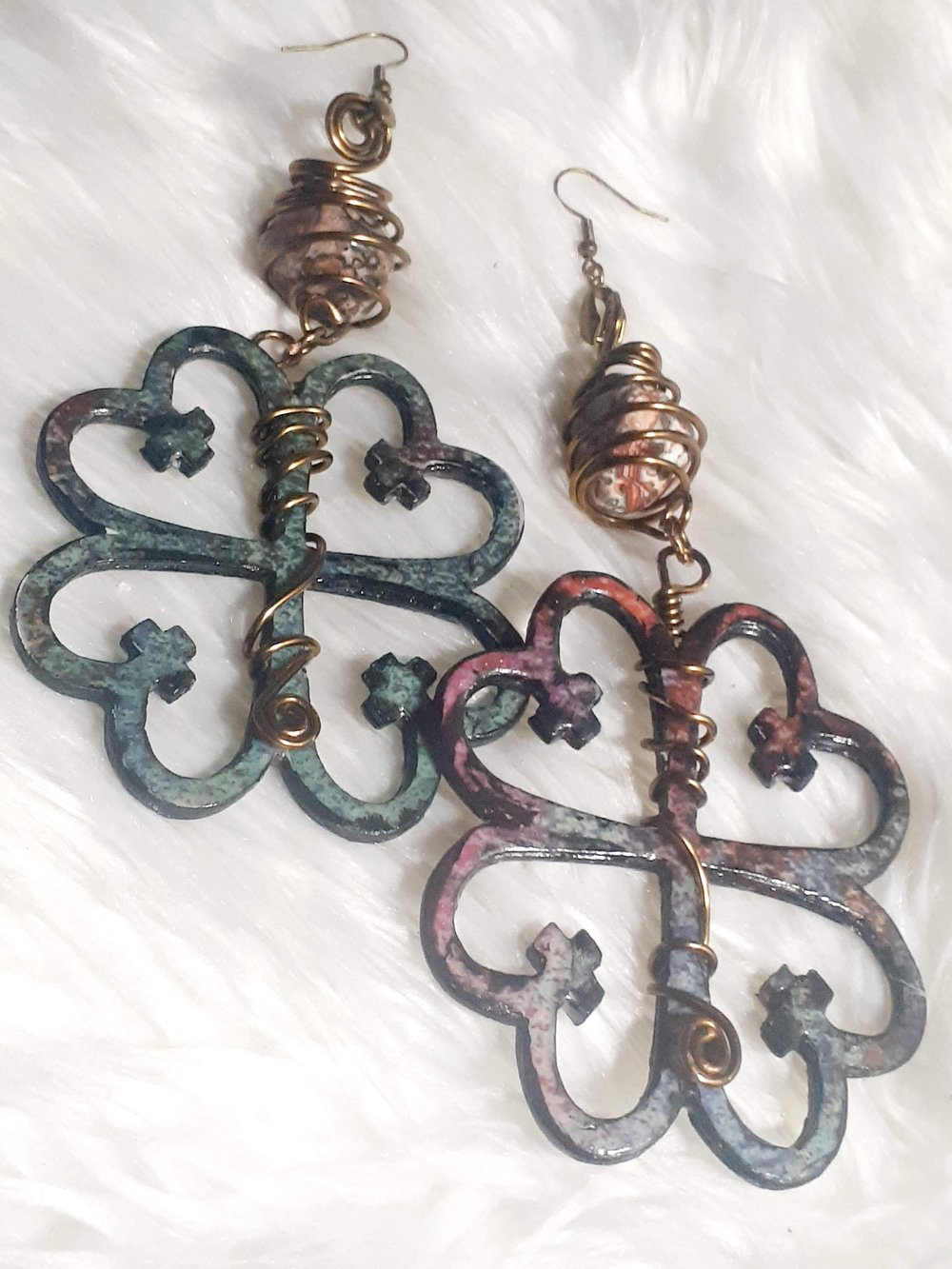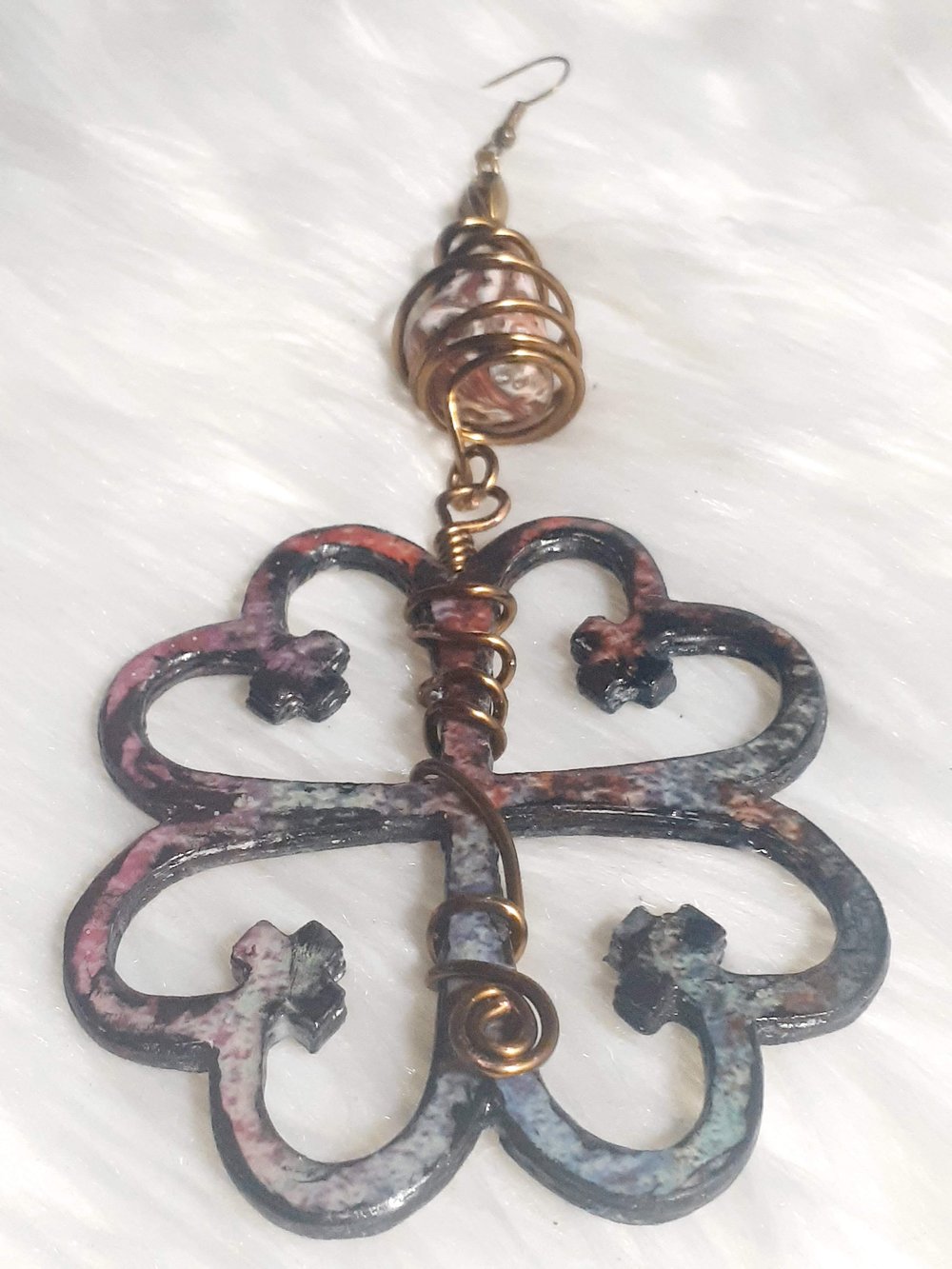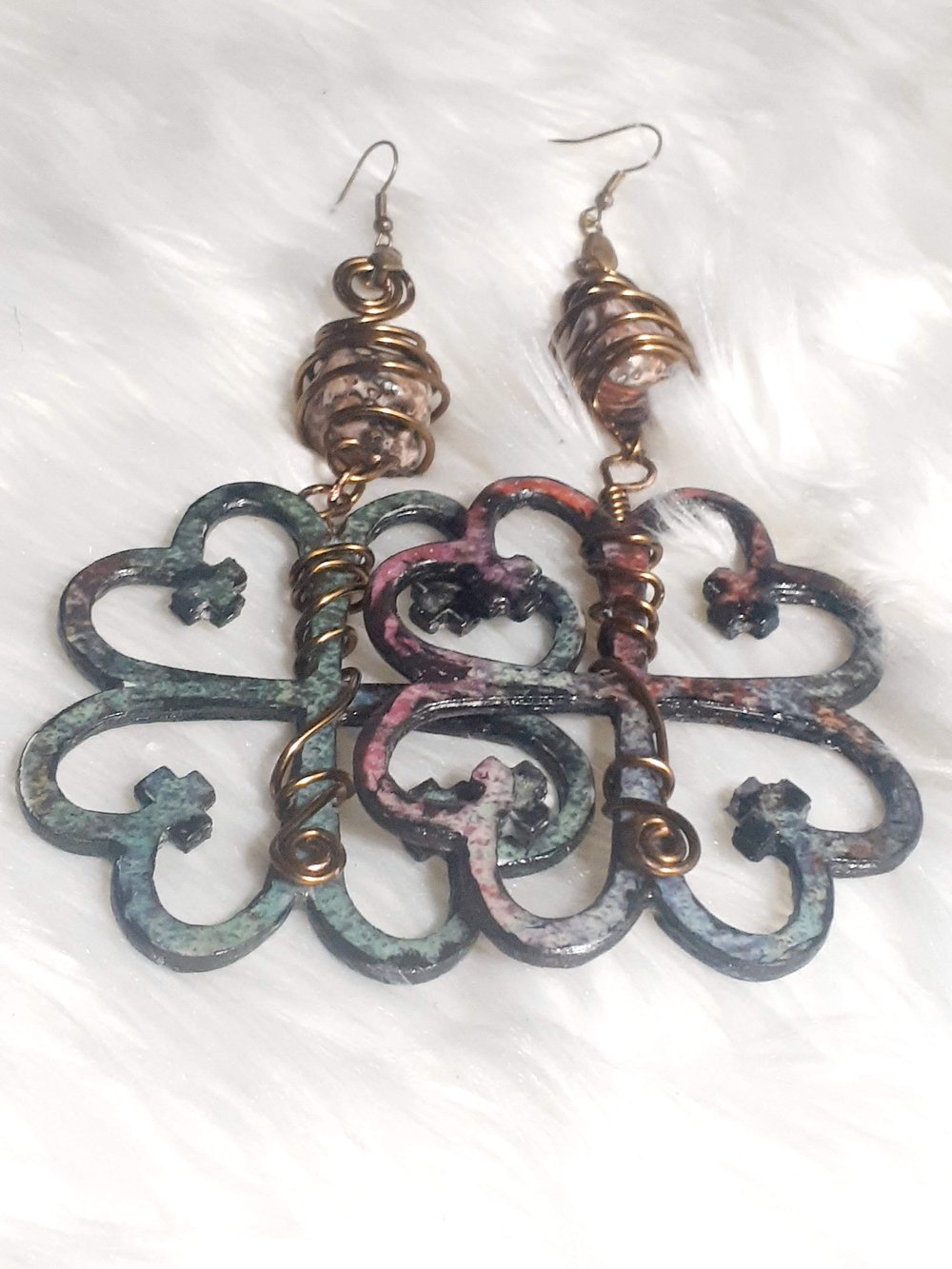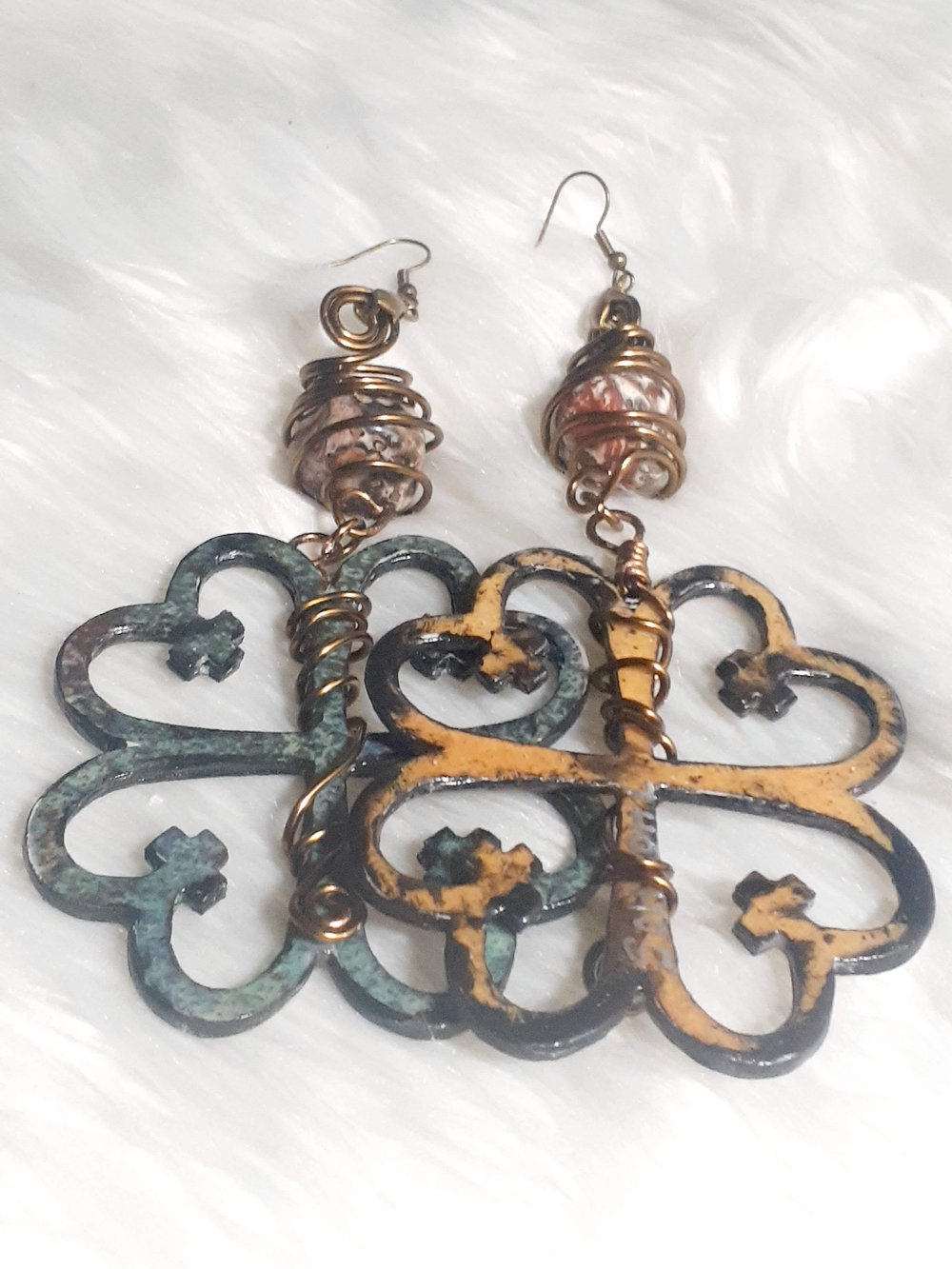 Resin/Paper/Wire/Crystal Stone
Length 3.75 inches
Width 2.50 inches
Color: Multi-Color
Paper: Bee Paper Company
Natural White, Cold Pressed Paper, Acid Free
140 lbs.
Made in Malaysia
Wire: Bead Smith (Wire Elements)
Wire 16 gauge
Wire Vintage Bronze Color (Tarnish Resistant)
Wire Hook: 21 mm fish hook wire and Nickle Free
Base material: 100% Iron
Nyame Dua means God's tree (sacred stump). A symbol of God's presence and protection
Crystal Stone: Leopard Skin Jasper
*Emotional Stress Release
*Protection
*Kindness and Compassion
*Guidance and Support during times of Stress/Anxiety
*Aids to overcome weakness, laziness and self defeat
*Associated Chakra 1st Root
These earrings are exclusive because they do take about 3 days to make. Yes, they are made of 6 layers of 140 lbs. paper, resin and polycrylic protective finish to give it a beautiful shine. I cut the West African symbol from my silhoutte cameo. The Symbols is Nyame Dua(Protection). These Dangling are light medium in weight, have a look of essence and can be worn year around.