Her Vibe is Pretty, Sublimated earrings, Handmade jewelry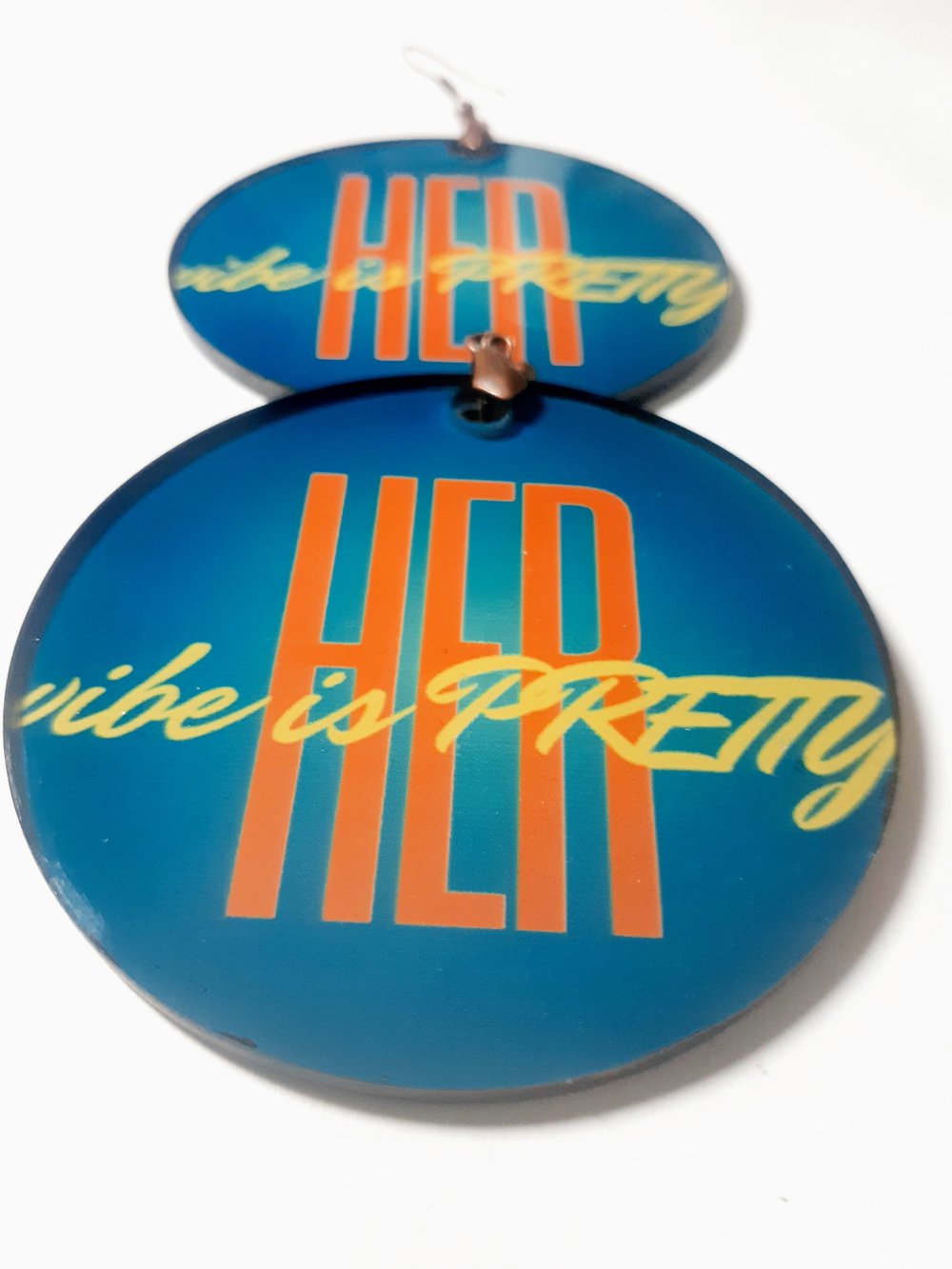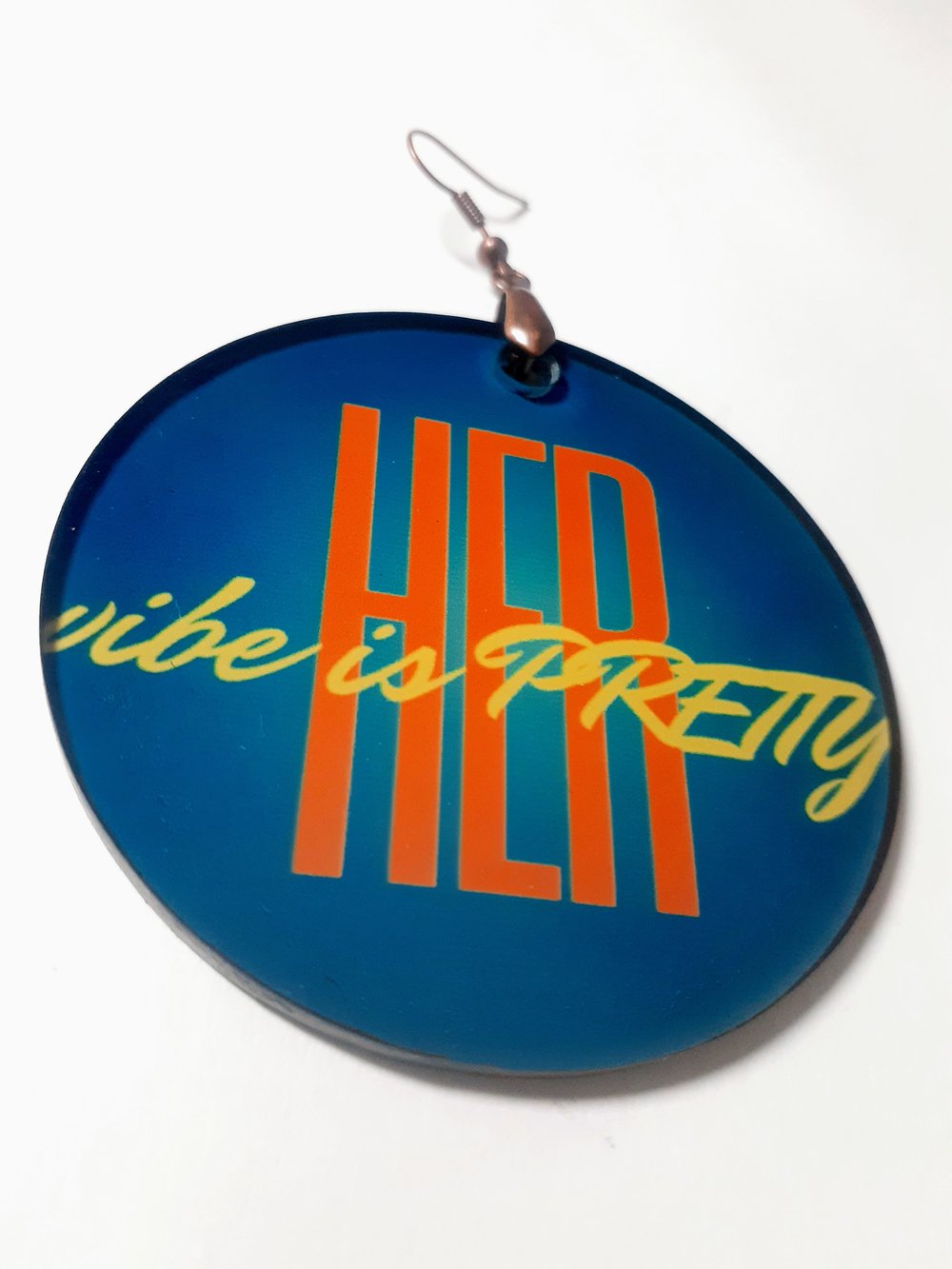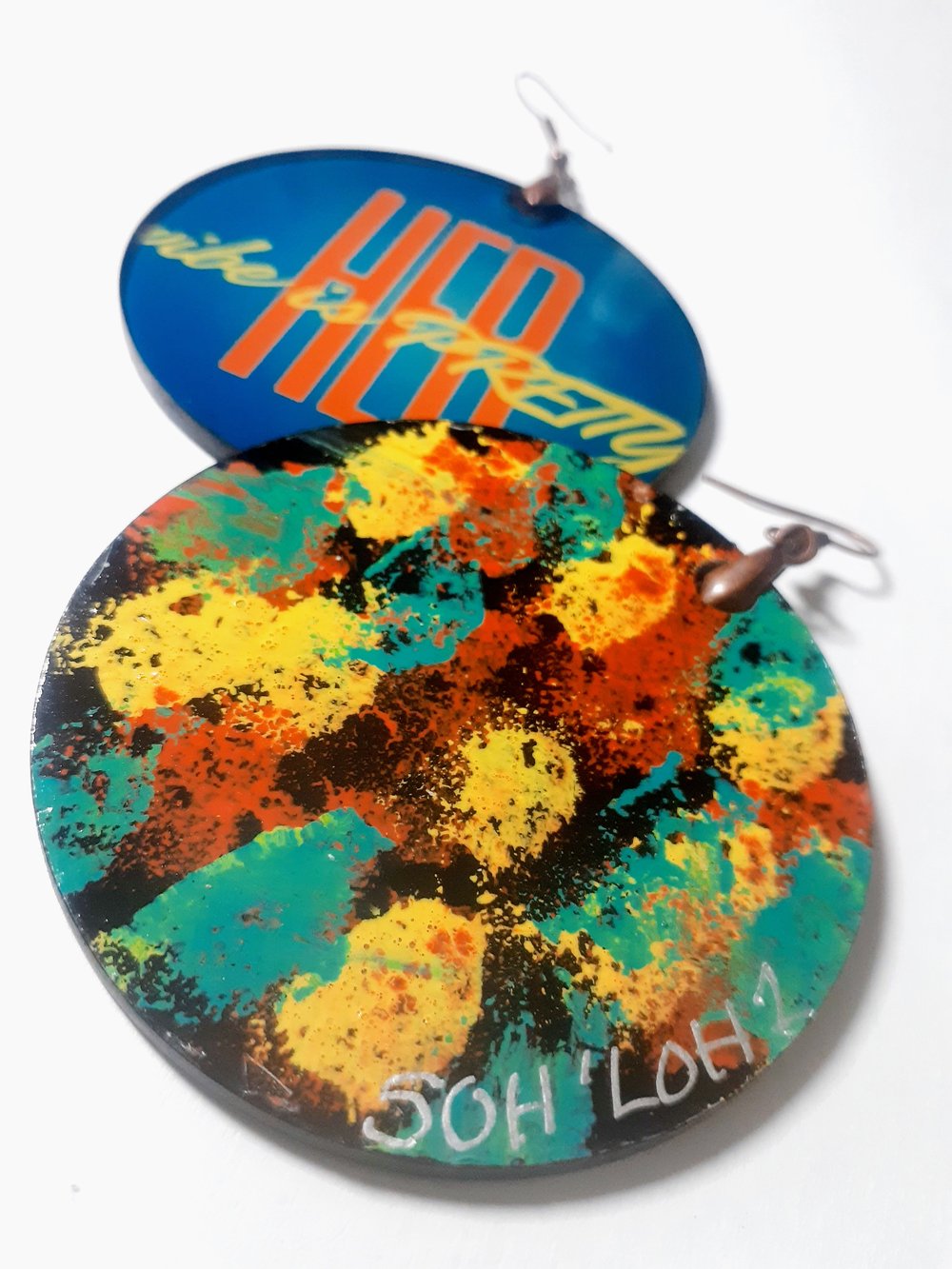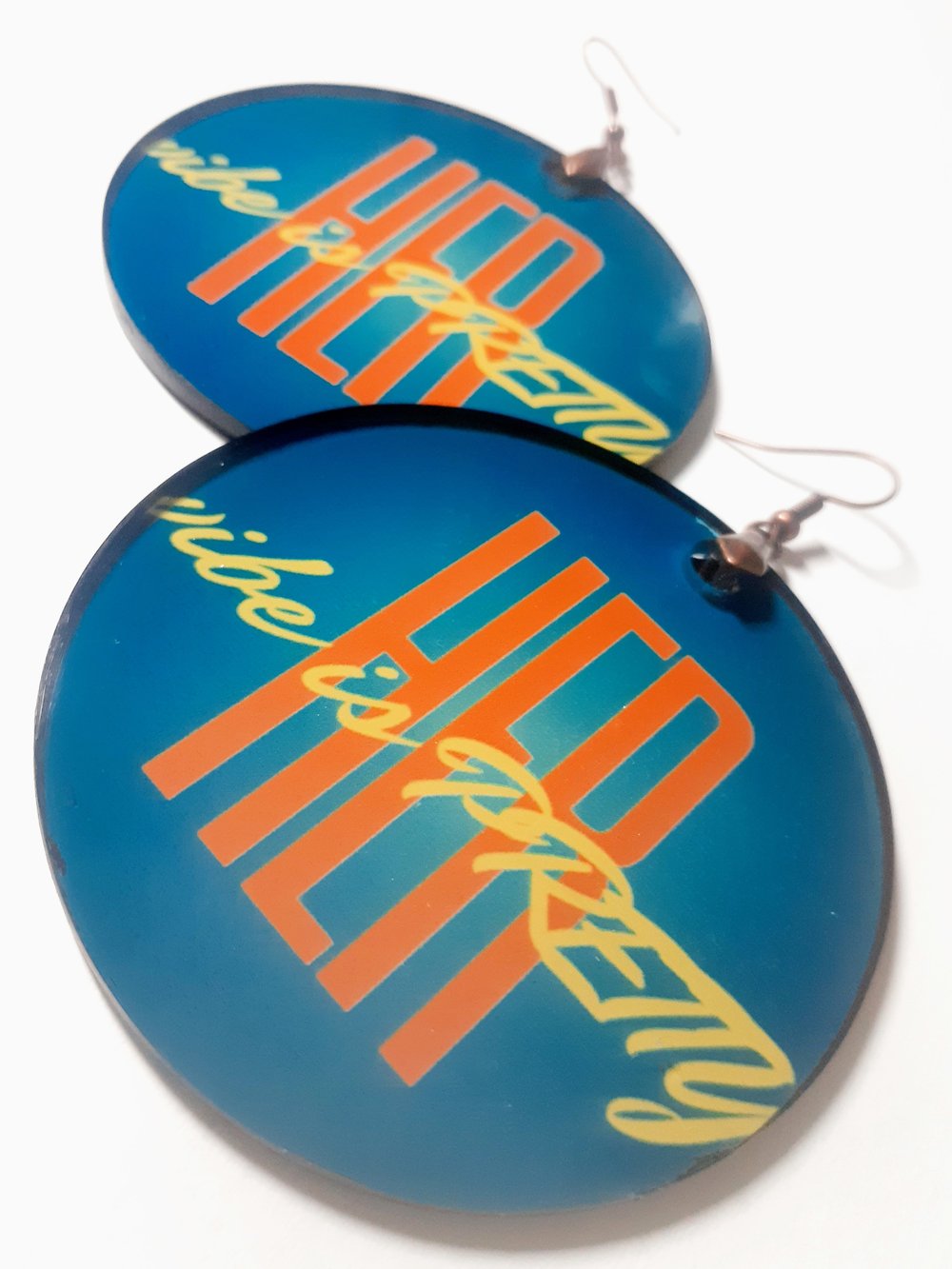 ***Sublimation Earrings***
Size: 2.5 inch
Design Print One Sided
Shape: Round
Hand painted with Acrylic Paint
Materials: Red Copper 100% metal Nickle Free hook. Red Copper pinch bail made of high quality brass. Never will tarnish and oxidize, never will fade and anti allergy. Very sturdy and durable can last a long time.
I sublimated on a 2.50 inch Clear Circle Acrylic Blank 1/8 inch Thick this acrylic blank is sturdy and light weight. I also hand painted on the back with acrylic paint and my signature is also on the back showing authentication.
Make a statement with these Her Vibe is Pretty, Sublimated earrings, Handmade jewelry. These earrings are light in weight. Can be worn throughout your day comfortably. Gift these beautiful, unique handmade earrings to yourself, to a friend, loved one or just letting someone know you were thinking about them. Also, you can gift them for any holiday, X-Mas, Valentines Day, Birthday, Juneteenth, MLK Day and much more.
My designs I really work on being limited editions. Get yours before they are gone.
If you would like to follow me on my Facebook and Instagram where I do giveaways and post my new designs there first. Please go to the following sites:
www.facebook.com/sohloh1creation
www.instagram.com/sohloh1
tiktok.com/venita8530
YouTube: Soh'Loh1