Energy, Good Vibes Only, Round Acrylic, Black Butterfly, Earrings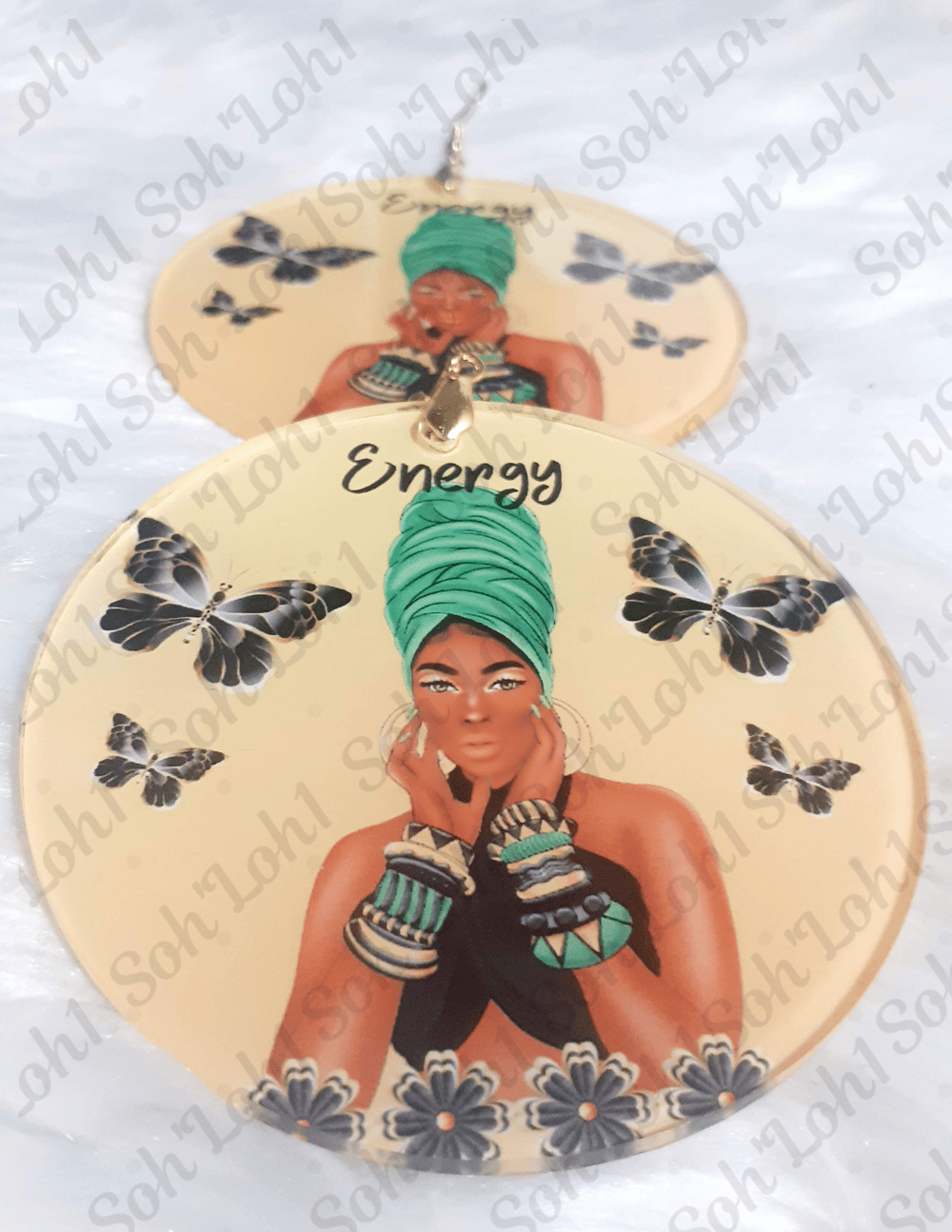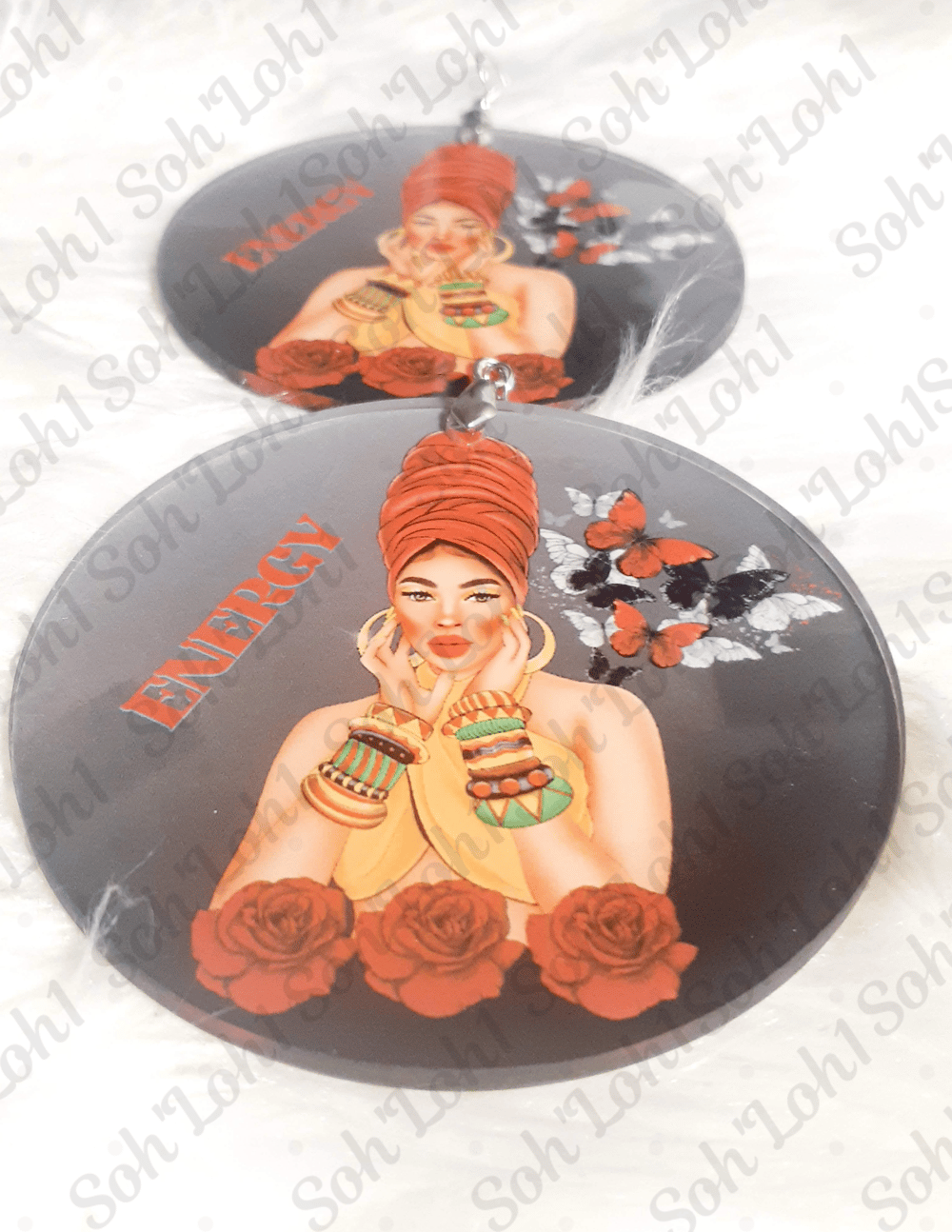 ***Sublimation Earrings***
Size: 3 inch
Design Print One Sided
Shape: Round
Acrylic Paint
Materials: Gold Plated Nickle Free hook. Gold Plated pinch bail made of high quality brass. Never will tarnish and oxidize, never. will fade and anti allergy, Very sturdy and durable can last a long time.
I sublimated on a 3 inch Clear Circle Acrylic Blank 1/8 inch Thick this acrylic blank is sturdy and light weight.
Make a statement with these Energy, Natural Hair, African jewelry, Afrocentric earrings, Good Vibes Only, Black Butterfly, earring jewelry.
If you would like to follow me on my Facebook and Instagram where I do giveaways and post my new designs there first. Please go to the following sites:
www.facebook.com/sohloh1creation
www.instagram.com/sohloh1
tiktok.com/venita8530
YouTube: Soh'Loh1