Eban, West African Symbol, African Custom Design, Vintage Bronze wire earrings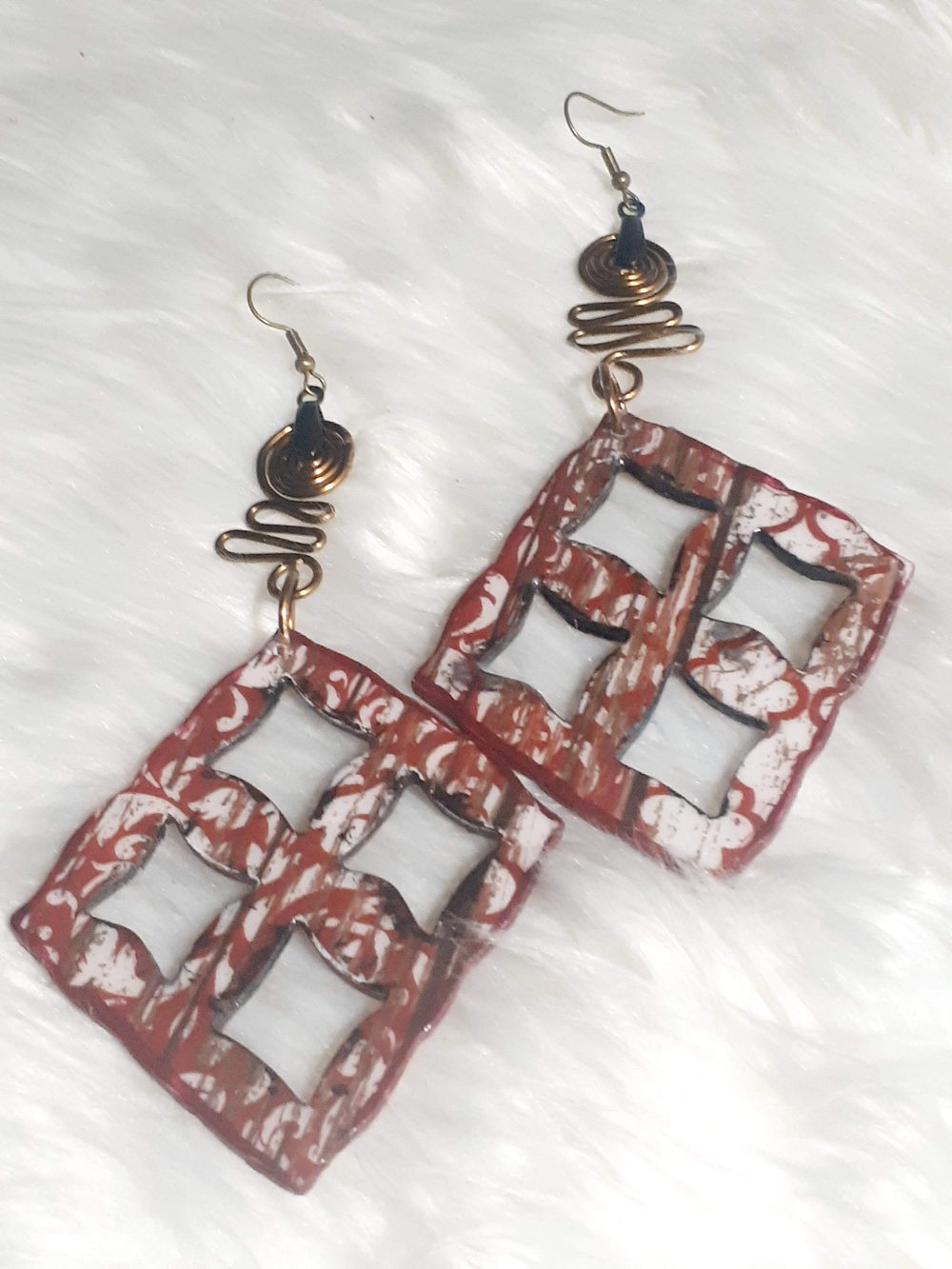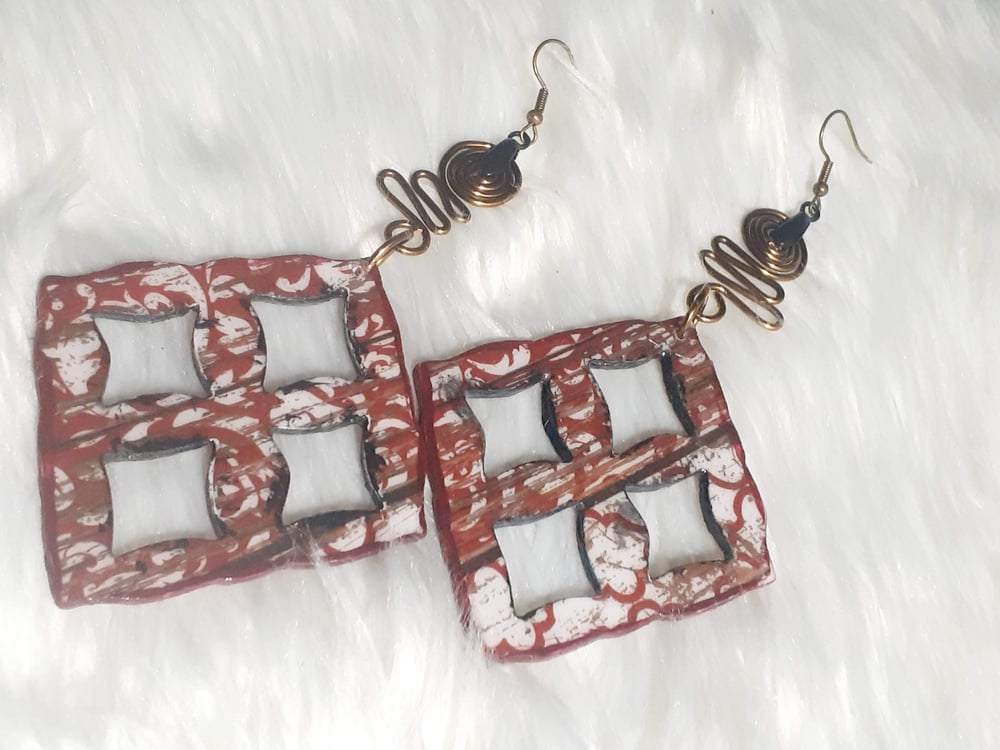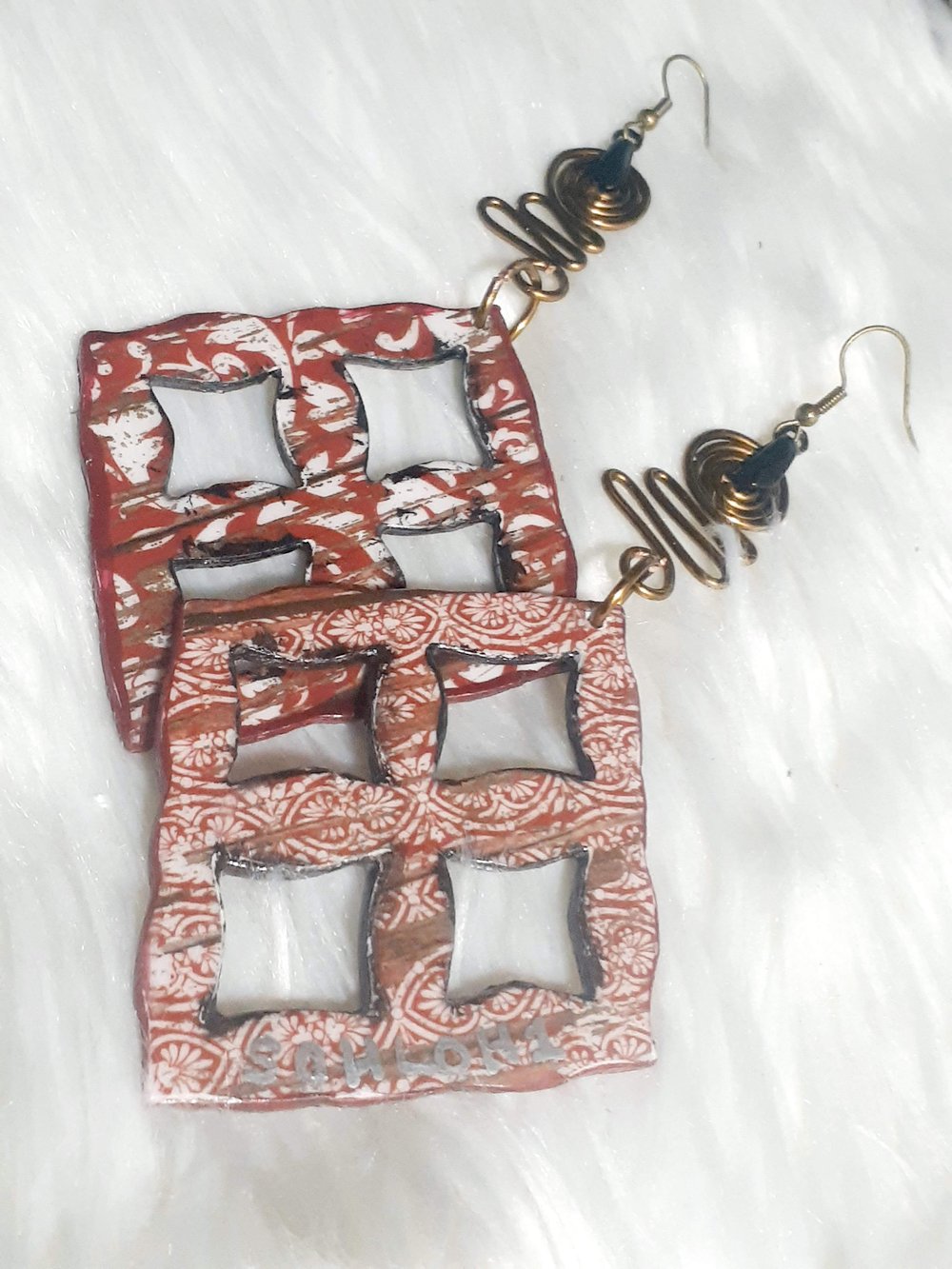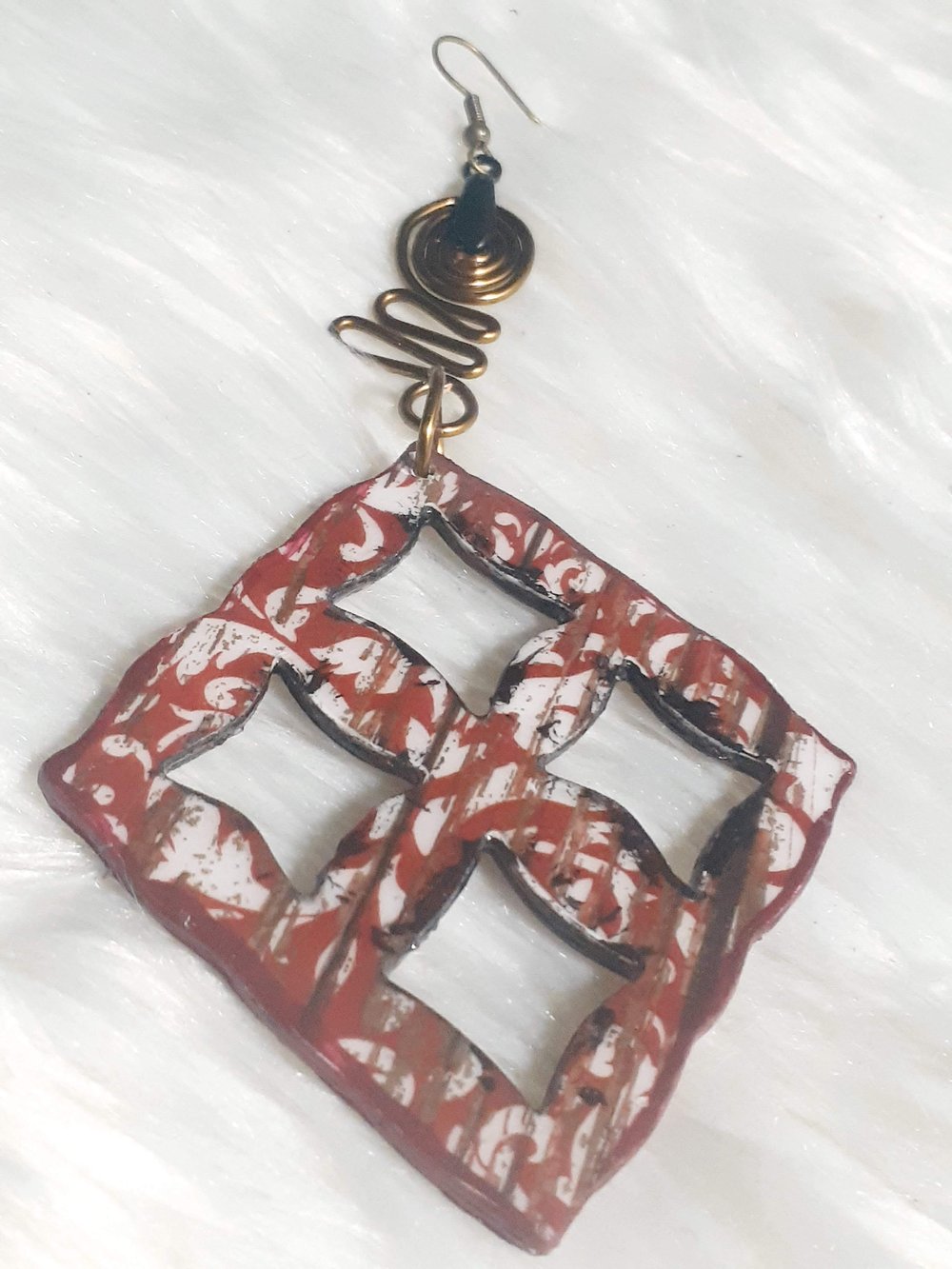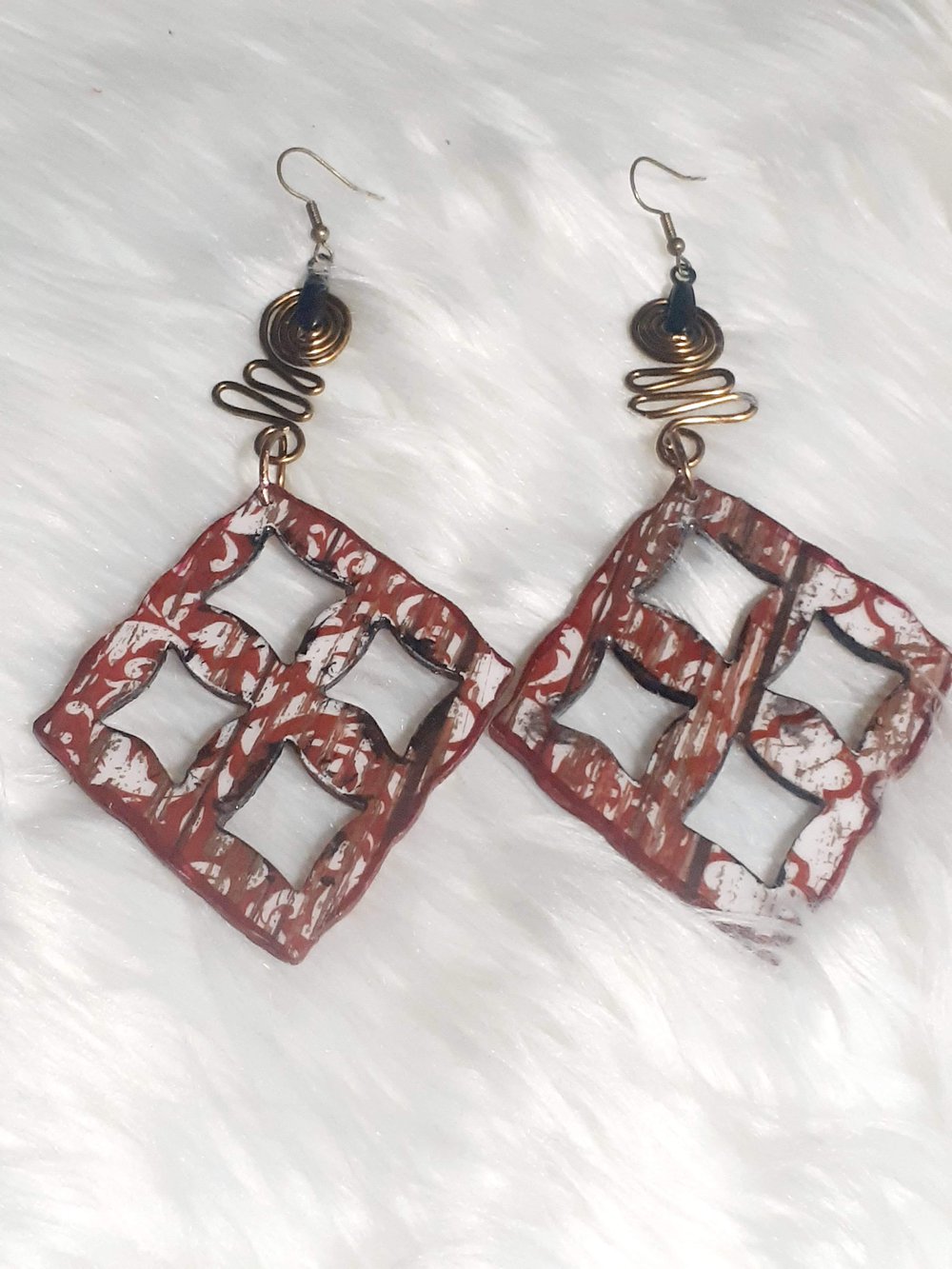 Resin/Paper/Wire
Length 4 inches
Width 2.50 inches
Color: Burgundy, White and Black
Paper: Bee Paper Company
Natural White, Cold Pressed Paper, Acid Free
140 lbs.
Made in Malaysia
Black Pinch Bail connector. Made from alloy metal; Durable and sturdy; Unisex in design; Corrosion, fade, and rust-resistant; Nickle and lead free.
Wire: Bead Smith (Wire Elements)
Wire 16 gauge
Wire Vintage Bronze Color
Tarnish resistant
Wire Hook: 21 mm fish hook wire and Nickle Free
Base material: 100% Iron
These earrings are exclusive because they do take about 3 days to make. Yes, they are made of 6 layers of 140 lbs. paper, resin and polycrylic protective finish to give it a beautiful shine. I cut the West African symbol from my silhoutte cameo. The Symbols is Eban (Love, Safety and Security). These Dangling, African Custom Design, Vintage Bronze wire earrings are light in weight, have a look of essence and can be worn year around.