Denkyem, West African designs, Trendy, Resin, Paper, Charm, Earring of the Day, Dangling earrings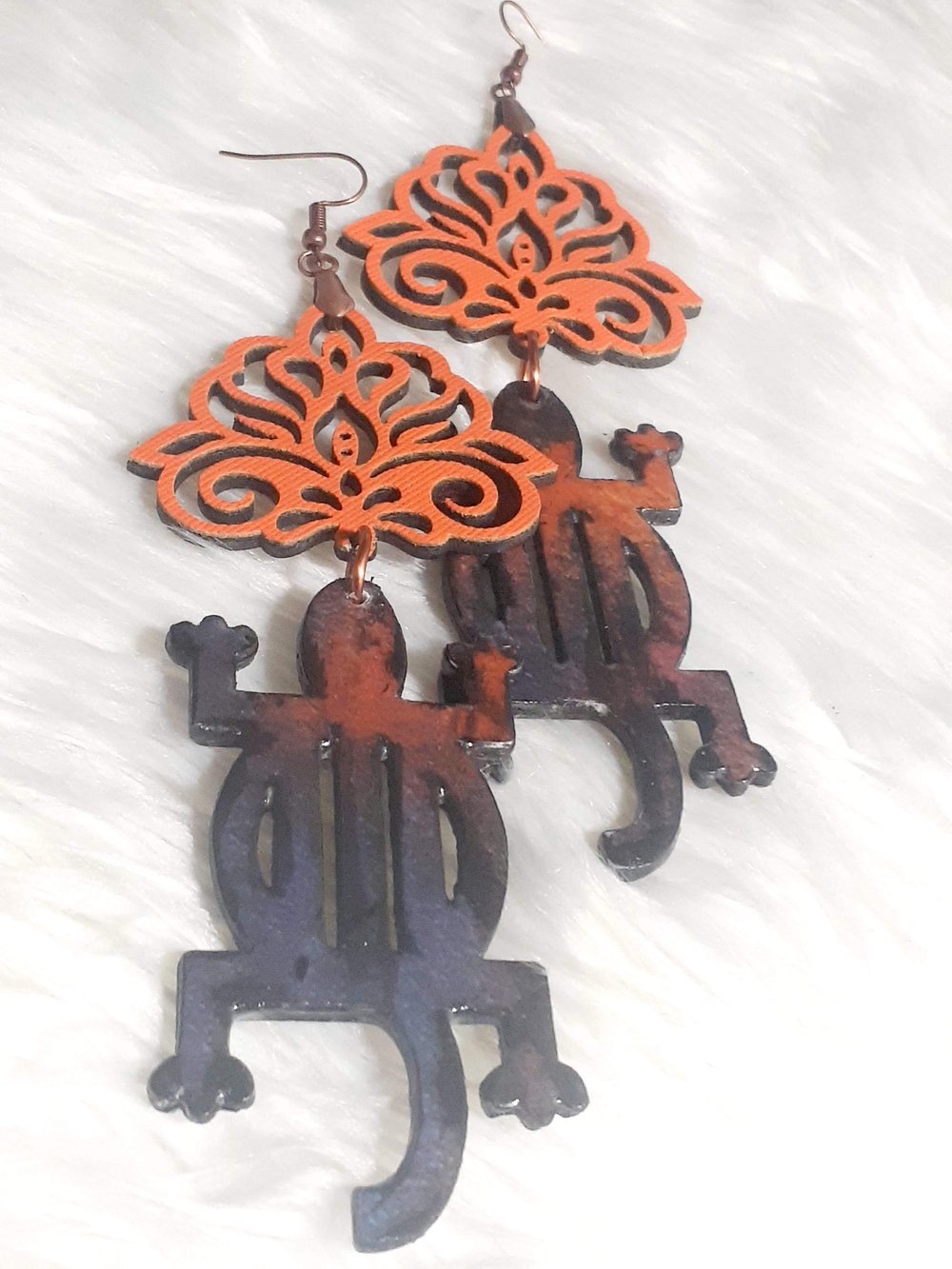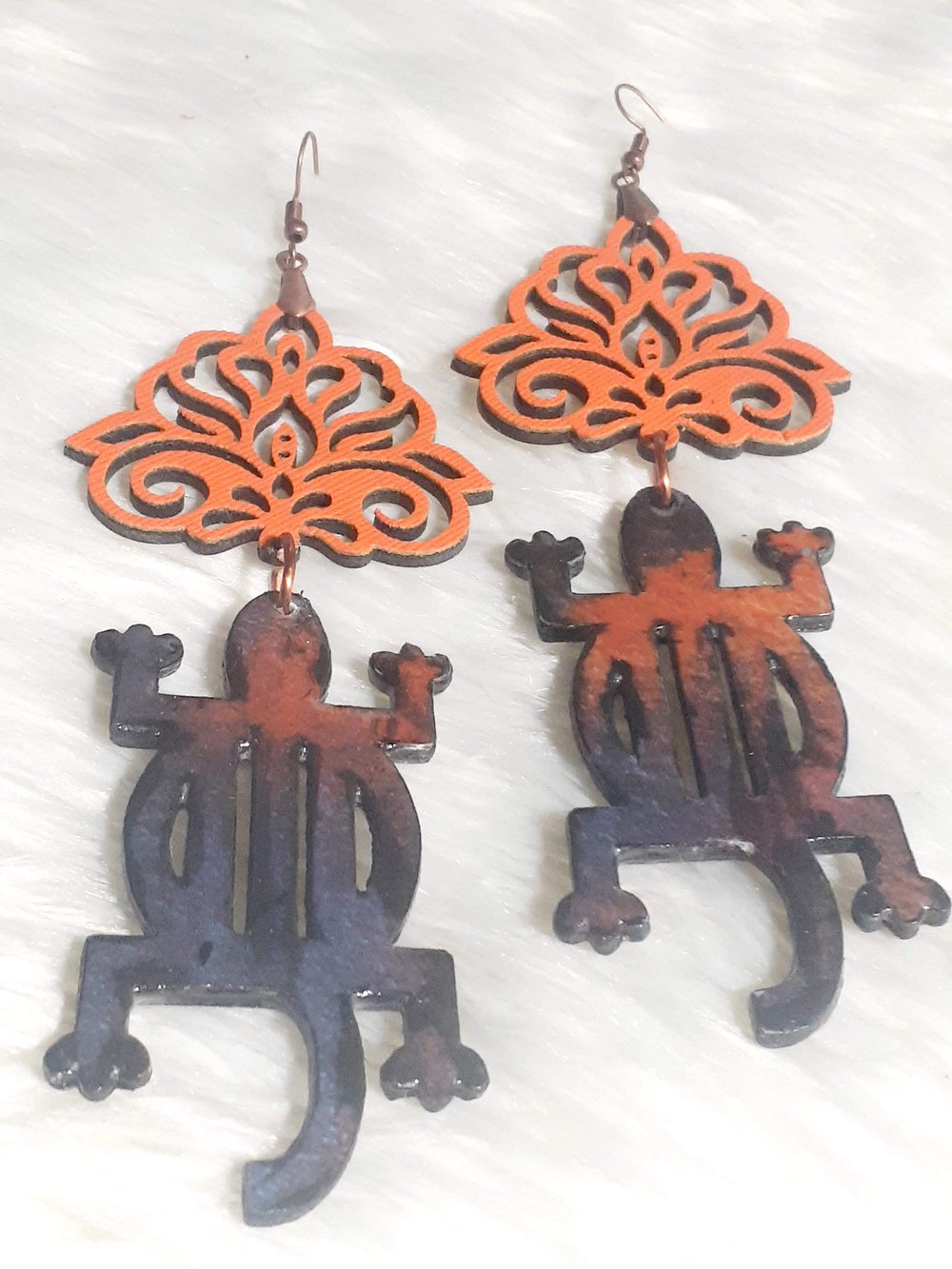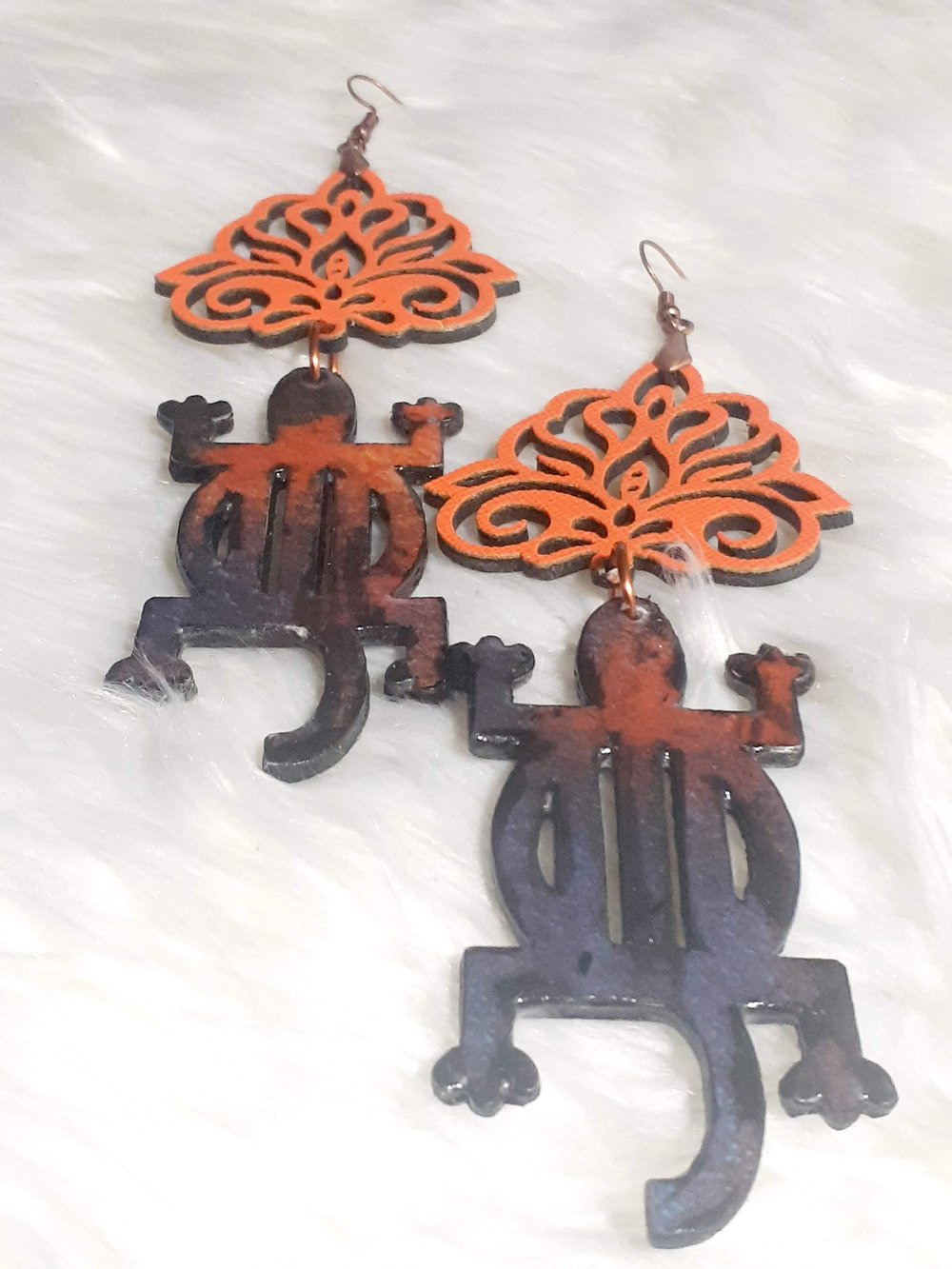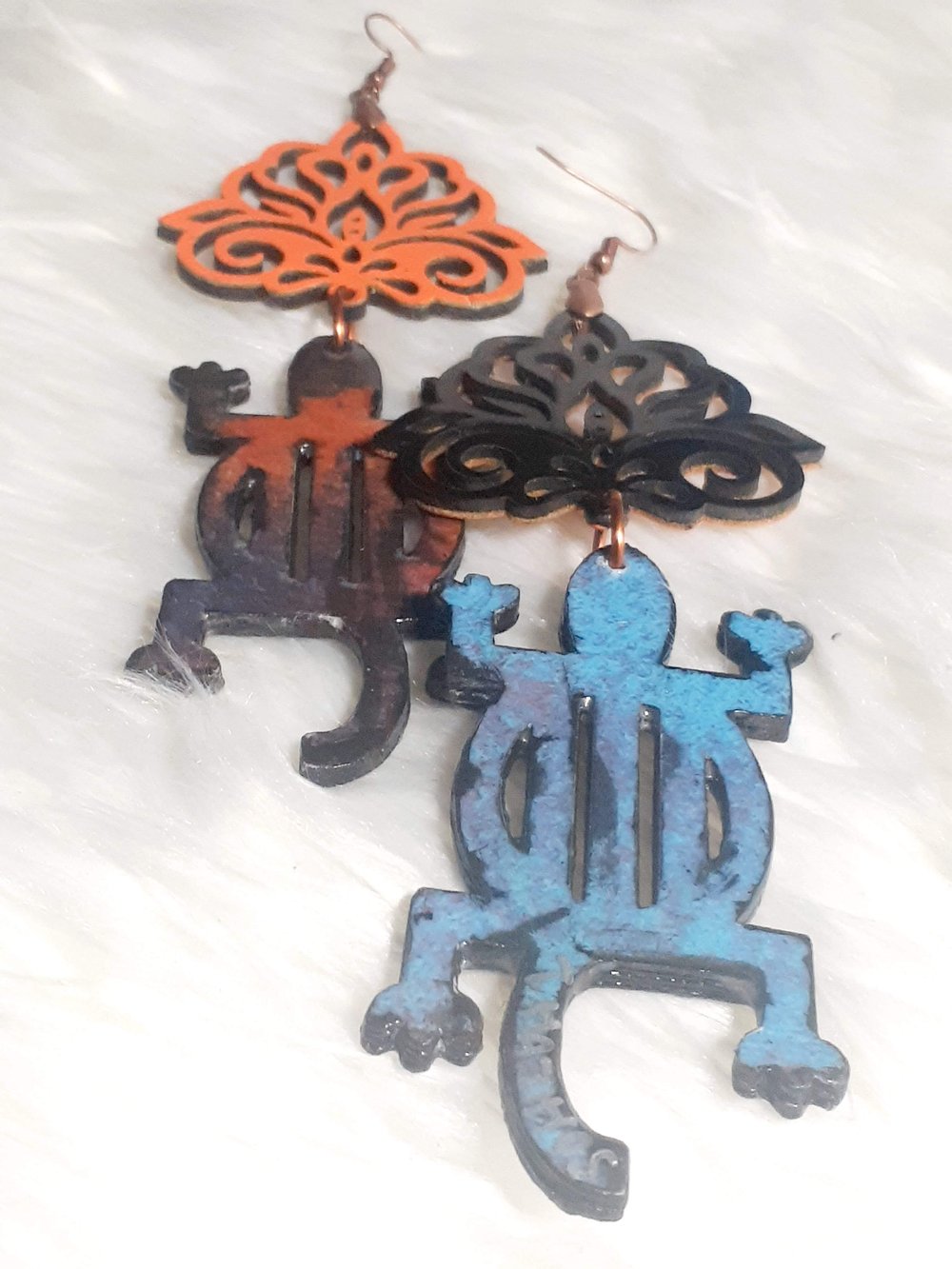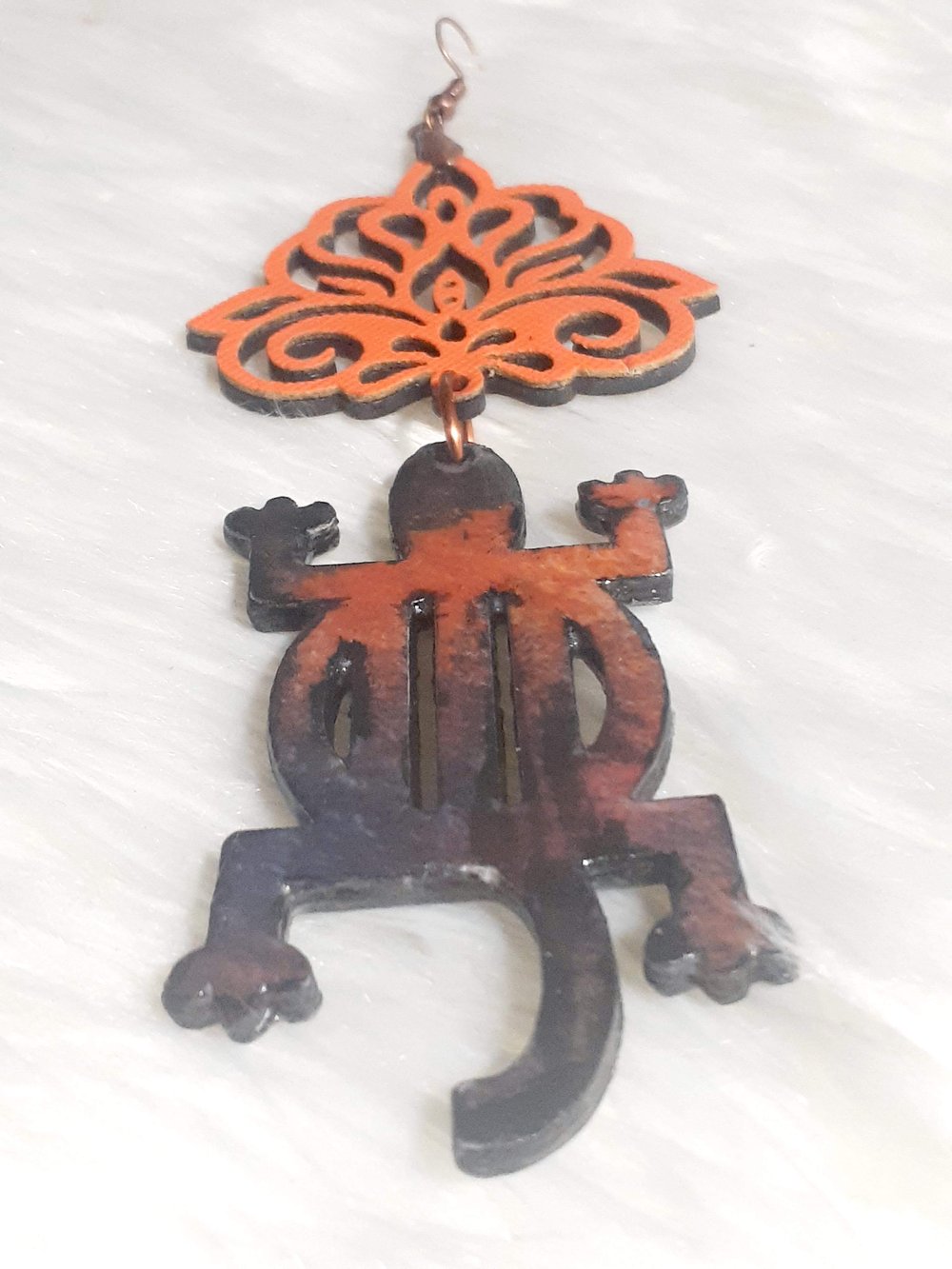 Resin/Paper/Charm Earrings
Length 5 inches
Width 2 inches
Color: Multi-Color
Paper: Bee Paper Company
Natural White, Cold Pressed Paper, Acid Free
140 lbs.
Made in Malaysia
Red Bronze Pinch Bail connector. Made from alloy metal; Durable and sturdy; Unisex in design; Corrosion, fade, and rust-resistant; Nickle and lead free.

Wire Hook: 21 mm fish hook wire and Nickle Free
Base material: 100% Iron
These earrings are exclusive because they do take about 3 days to make. Yes, they are made of 6 layers of 140 lbs. paper, resin and polycrylic protective finish to give it a beautiful shine. I cut the West African symbol from my silhoutte cameo. The Symbols is Denkyem (Adaptability). These Dangling, Seashell, wired earrings are light in weight and have a look of essence.